Expressive Portraits Live Workshop at Jeanne Oliver Studio July 13-14 2018
Posted November 23, 2017
I have been teaching online classes on Jeanne Oliver's site for several years now. It is always a pleasure and so much fun to plan and talk with Jeanne. I took a live class with her at Donna Downey's studios last year and we instantly bonded with eath other, but I knew that would be the case from prior online communication. It is so important to me to have that personal connection with the people I work with. It enables me to do the best job I can do so it is with sincere intent and joy that I will make this workshop amazing for everyone involved!
Students that have taken my course before know how much I like to fearlessly experiment with different types of substrates and materials. There is a spiritual quality in this process that allows the brain to calm down and feel the wonder of a child. So for the first part of this workshop we will create in our watercolor books I will provide for you to experiment and take notes. From there we will work on some vintage fabrics and ledger papers applying some of these techniques. Here are some examples of pieces we will be making and the link to sign up
http://jeanneoliverdesigns.com/blog/2017/11/08/kate-thompson-expressive-portraits-jeanne-oliver-studio-2018/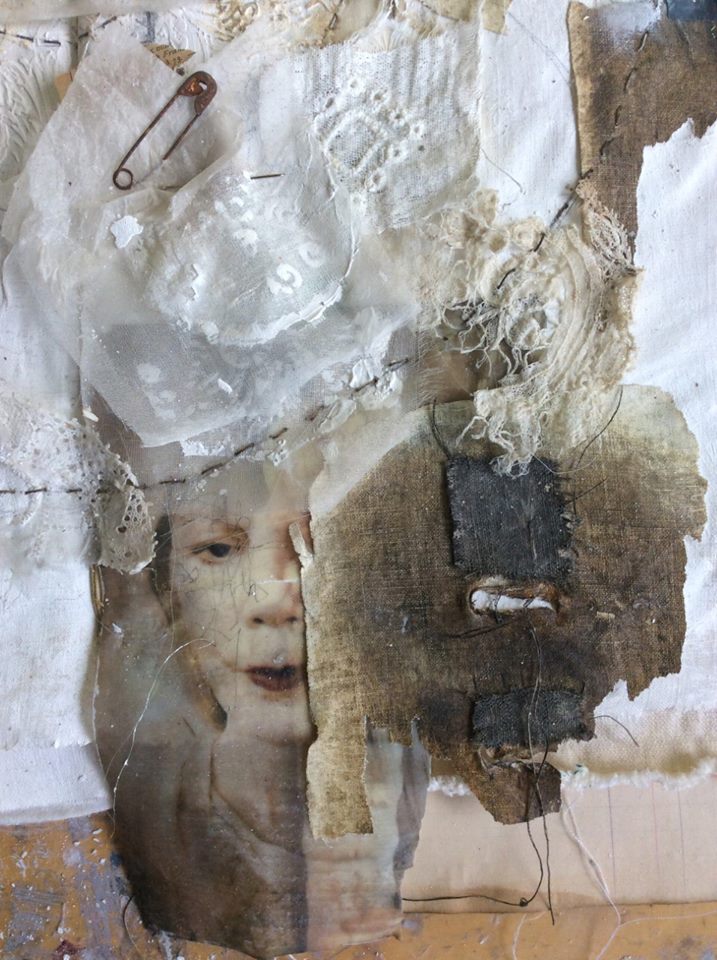 Image transfers, stitching, plaster work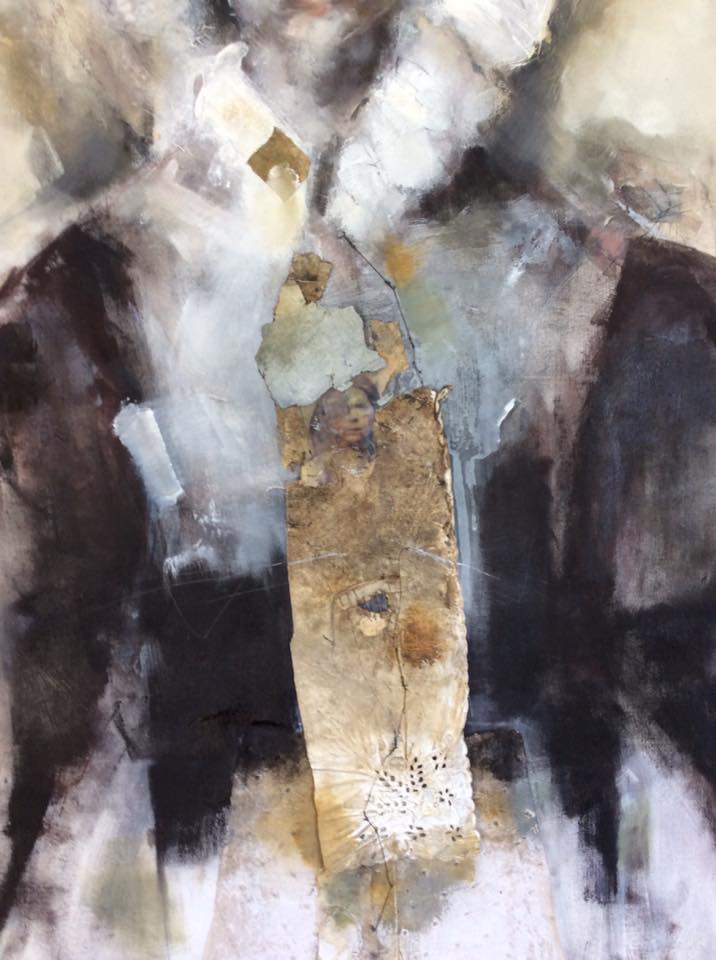 Making vestments to adorn our figures with oil painting stained vintage linens, stitching and collage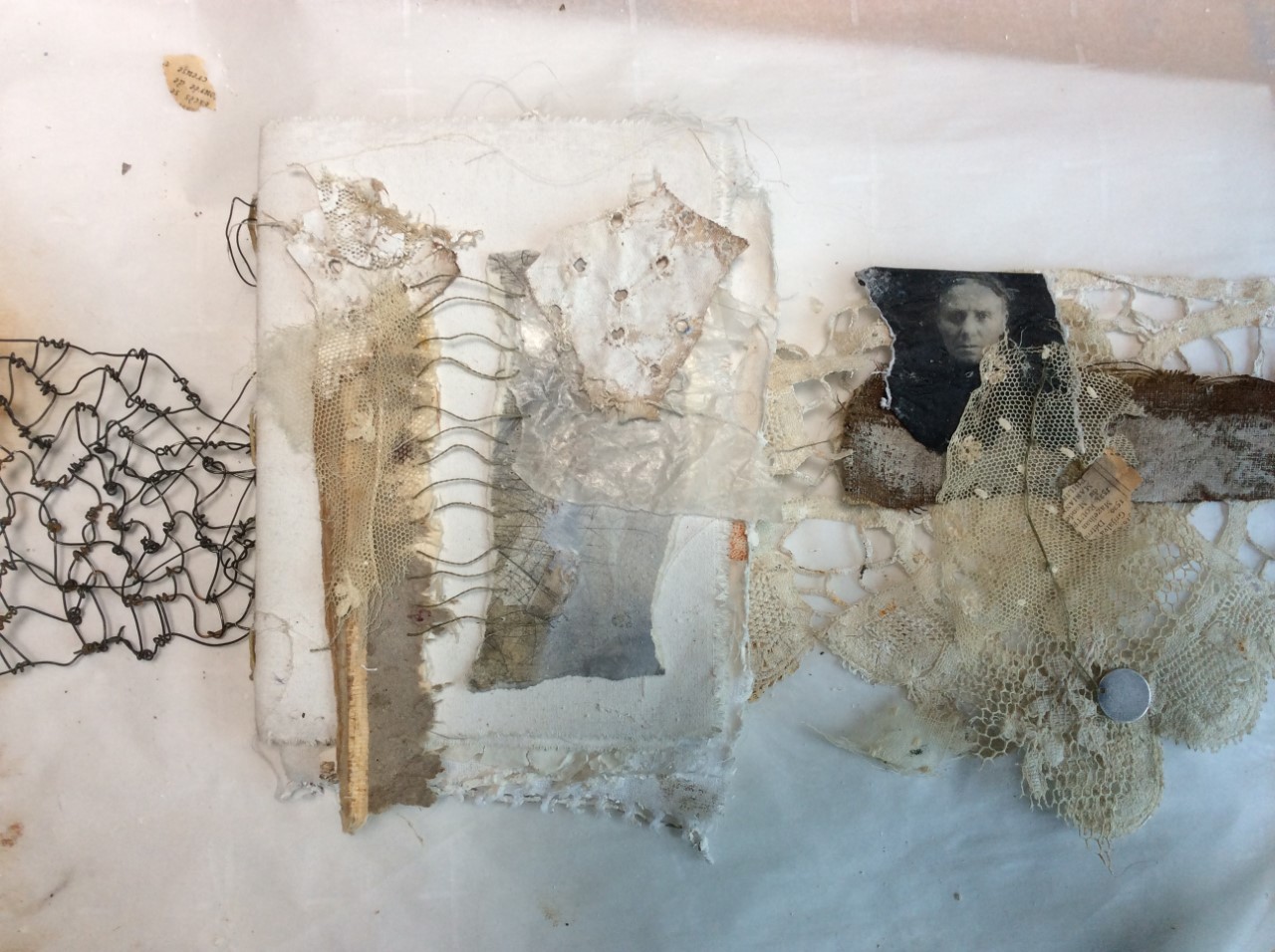 wiring, stitching, collage on gessoed fabric and vintage laces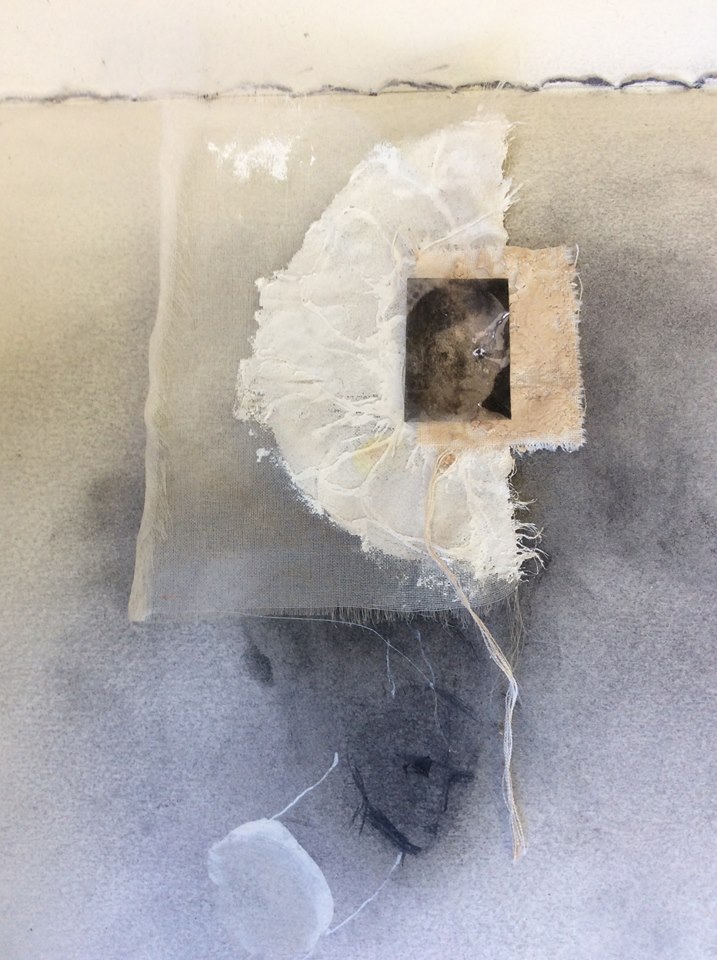 powdered charcoal, charcoal , linseed oil and paint with plastered stenciled organza.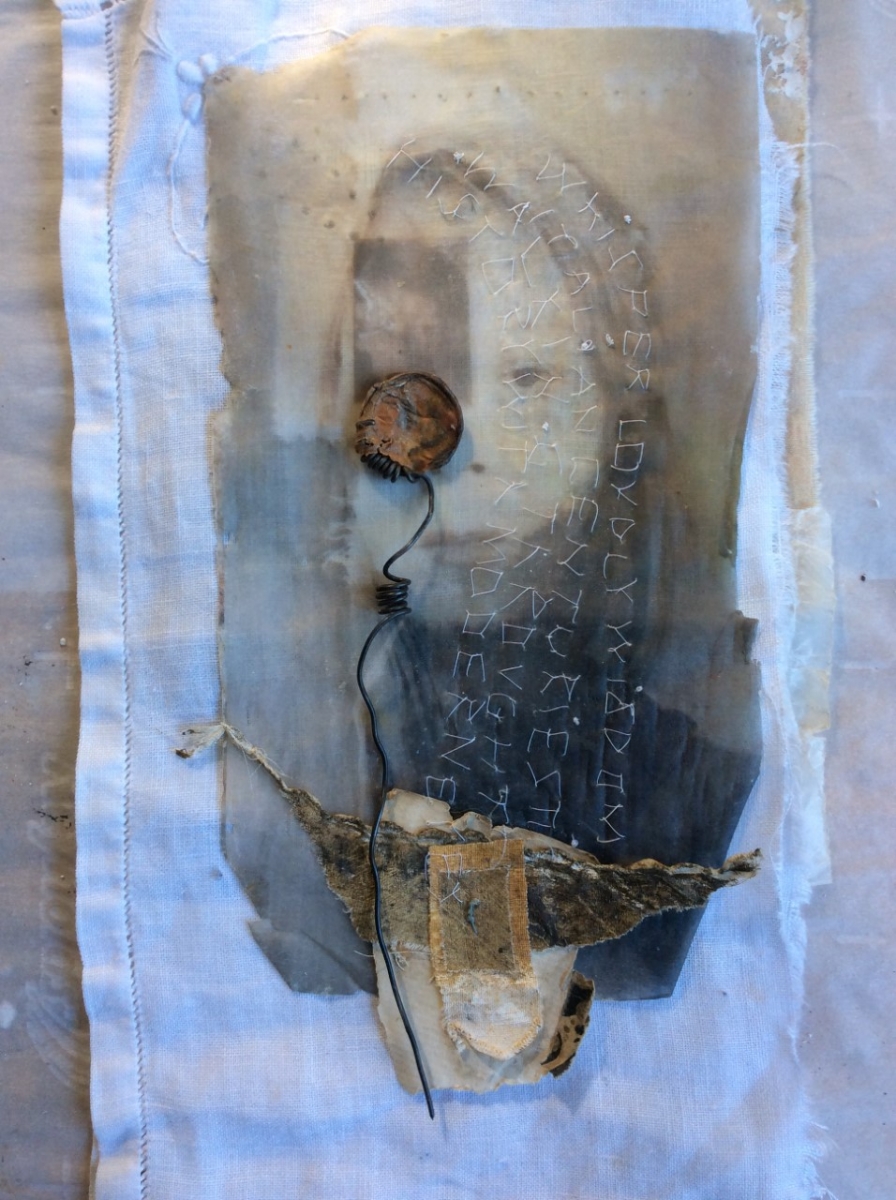 image transfer, bundles of fabrics and papers stitched, Hand stitching writing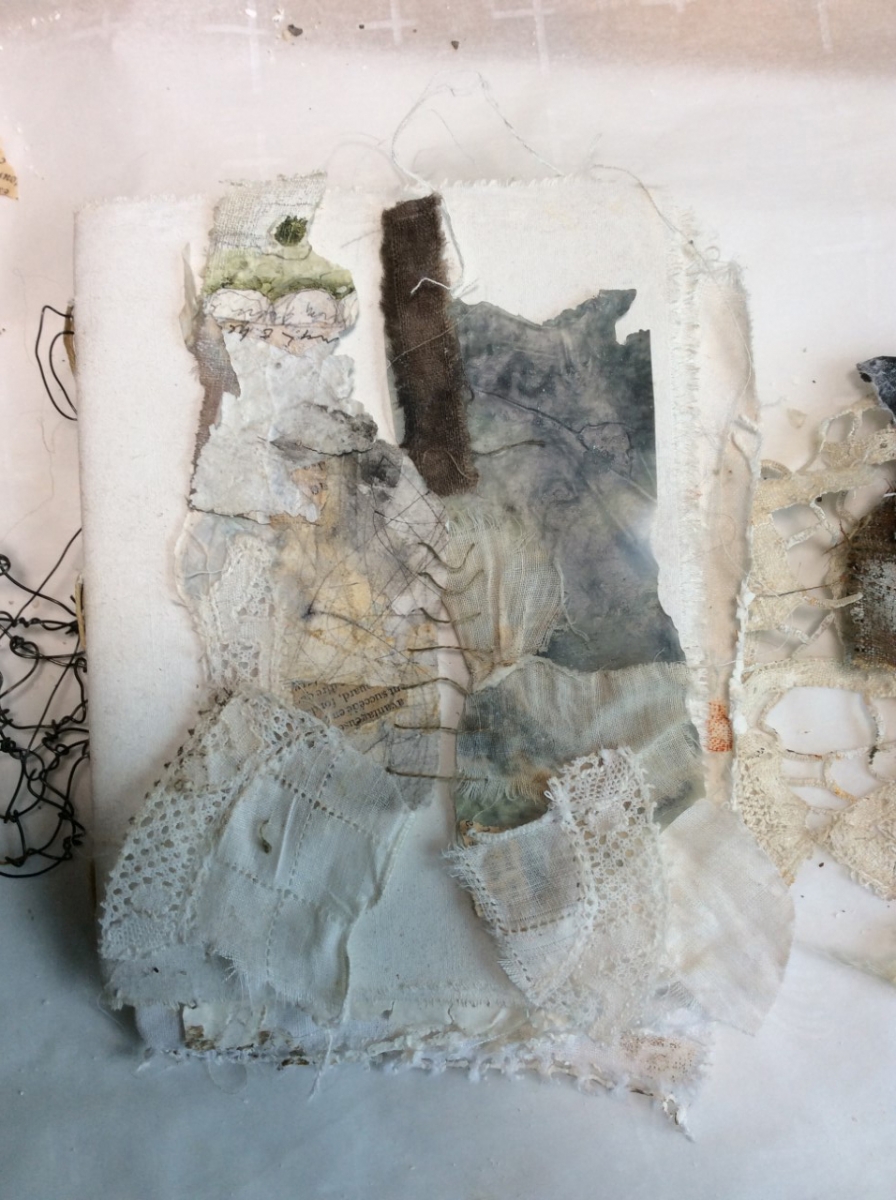 Making little doll dresses with corsets, using collage from our markmaking exercises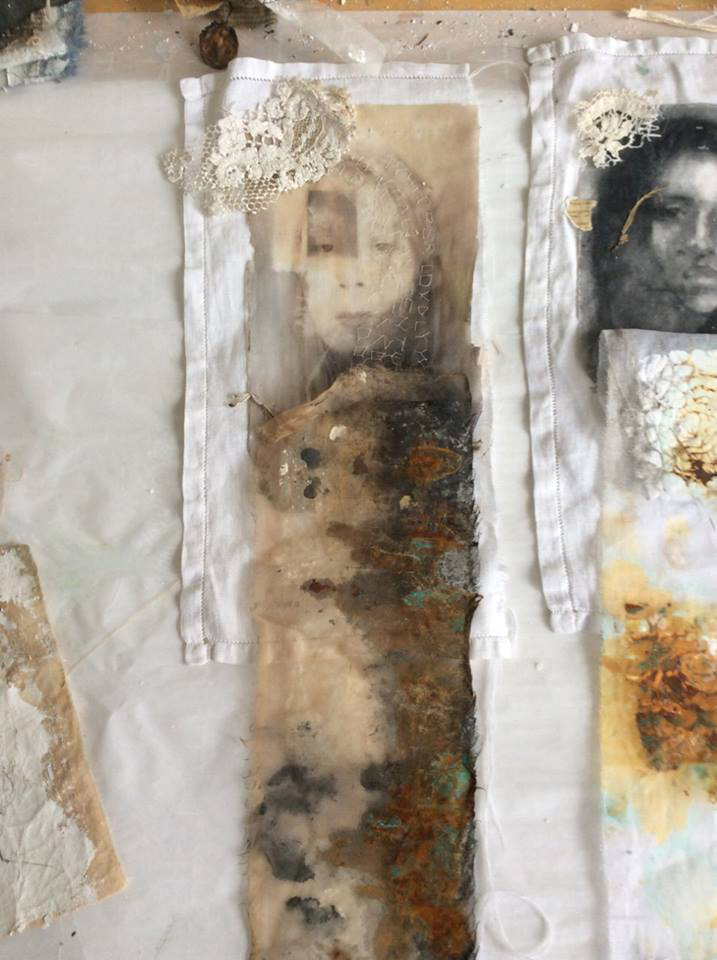 more vestments, metalic paint and rusting and stitching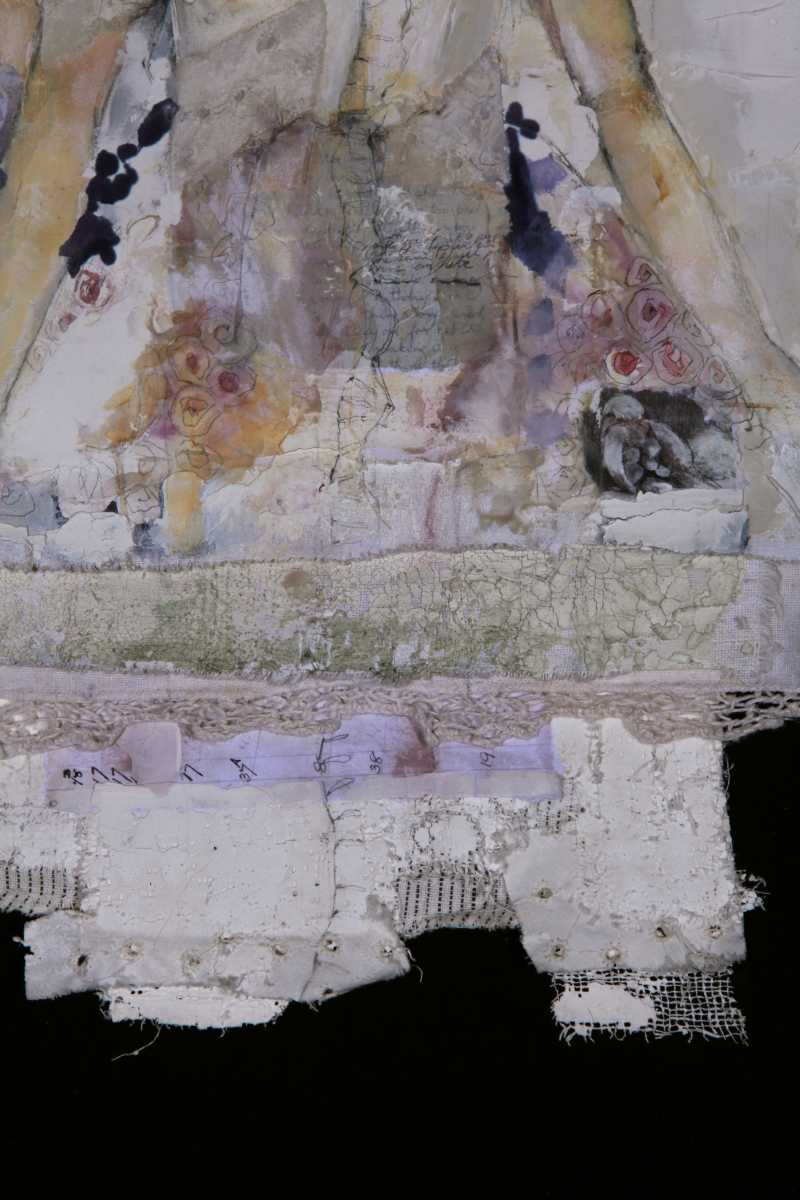 llayered borders with plaster fabrics, drawing , creating watercolor patterns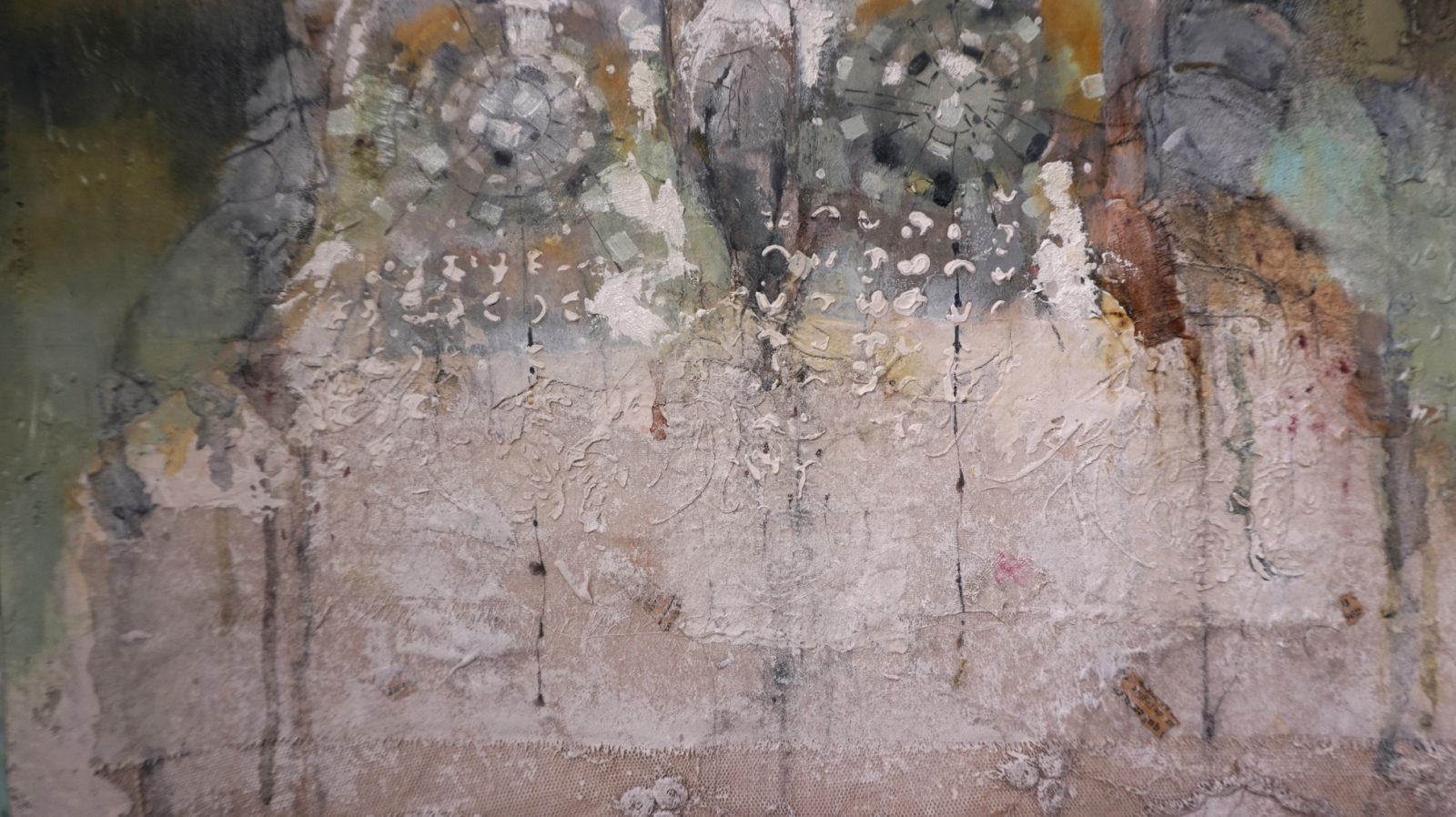 more layered rich borders with plaster stencils on top of layers of fabric and lace, watercolor paint drips and pencil work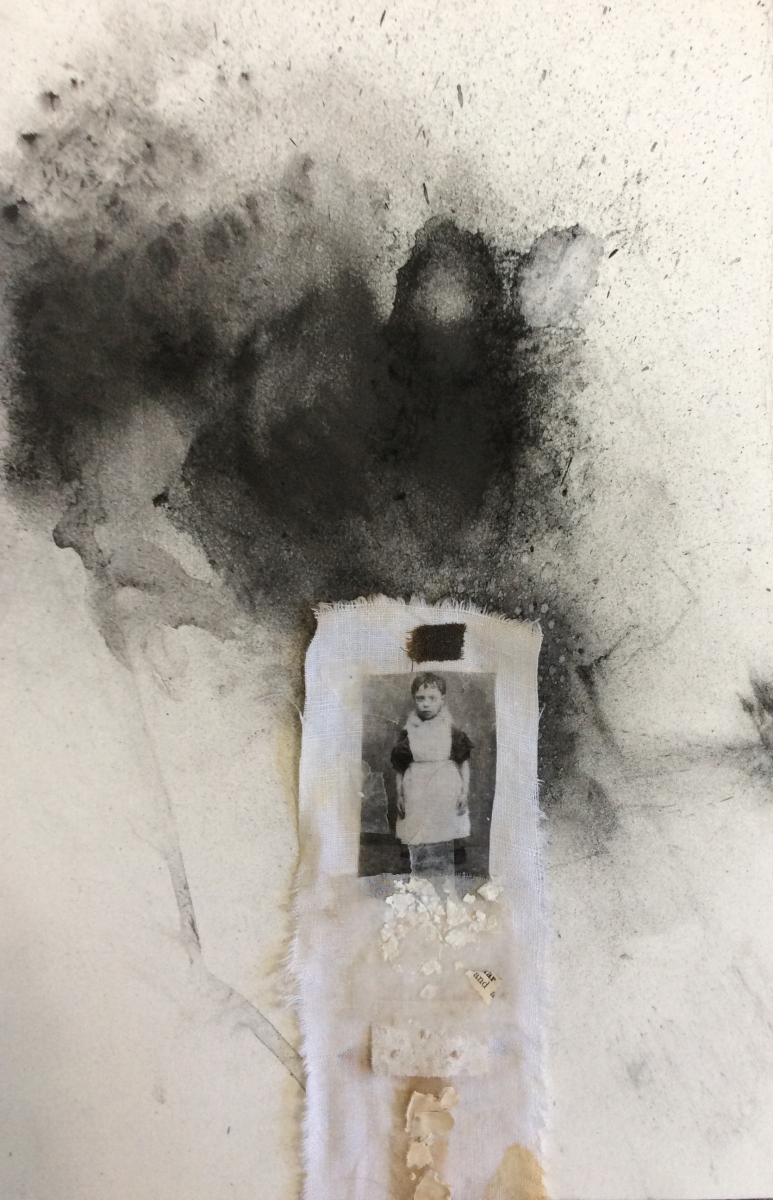 charcoal powder, collage, fabric and plaster bits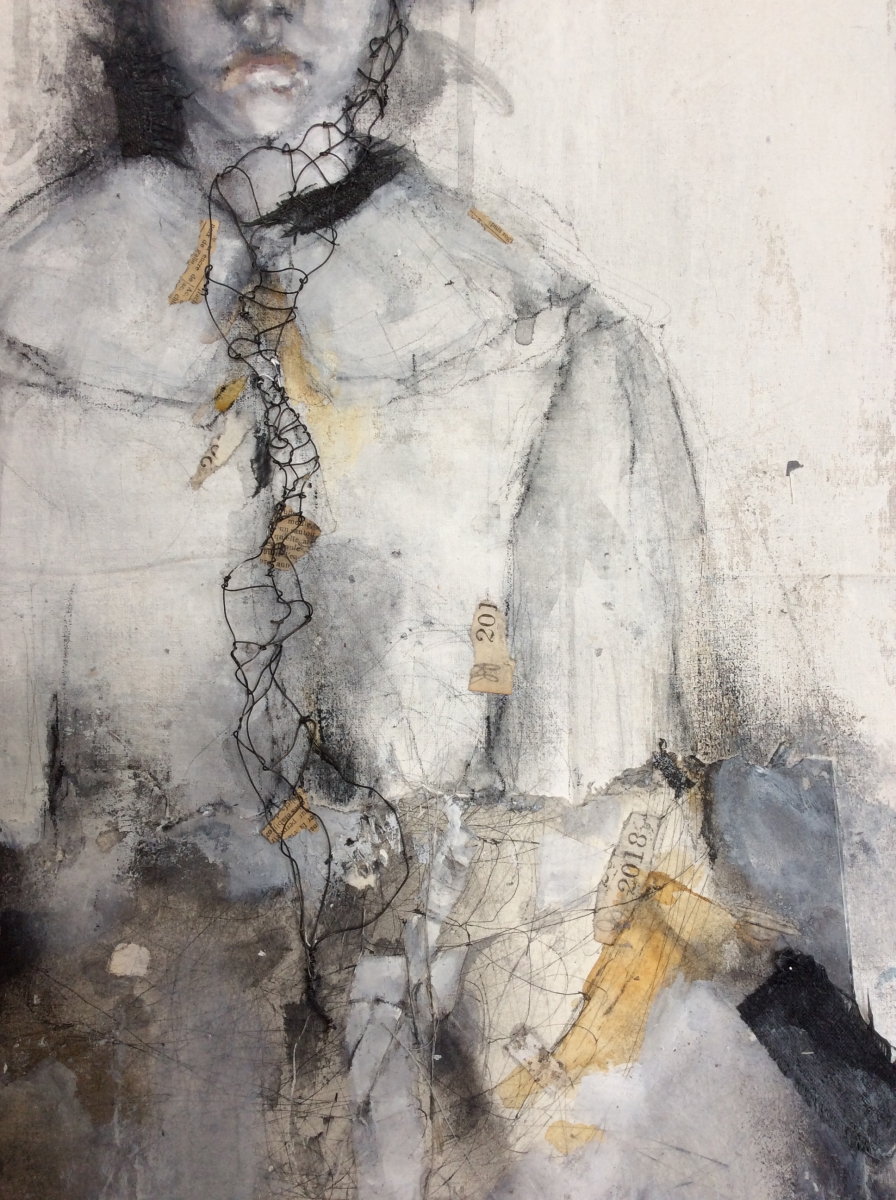 wire spine work
So after making some interesting experiments and components we will gather our collections and work on some finished pieces. My goal is to make sure the students will have fun with the creative process, leave the workshop with some final pieces and new techniques they can add to their toolbox. I stress that I don't want students to duplicate my work but enhance their own. Here are some ideas for the final pieces making the abstract figure and expressive portrait the center focus.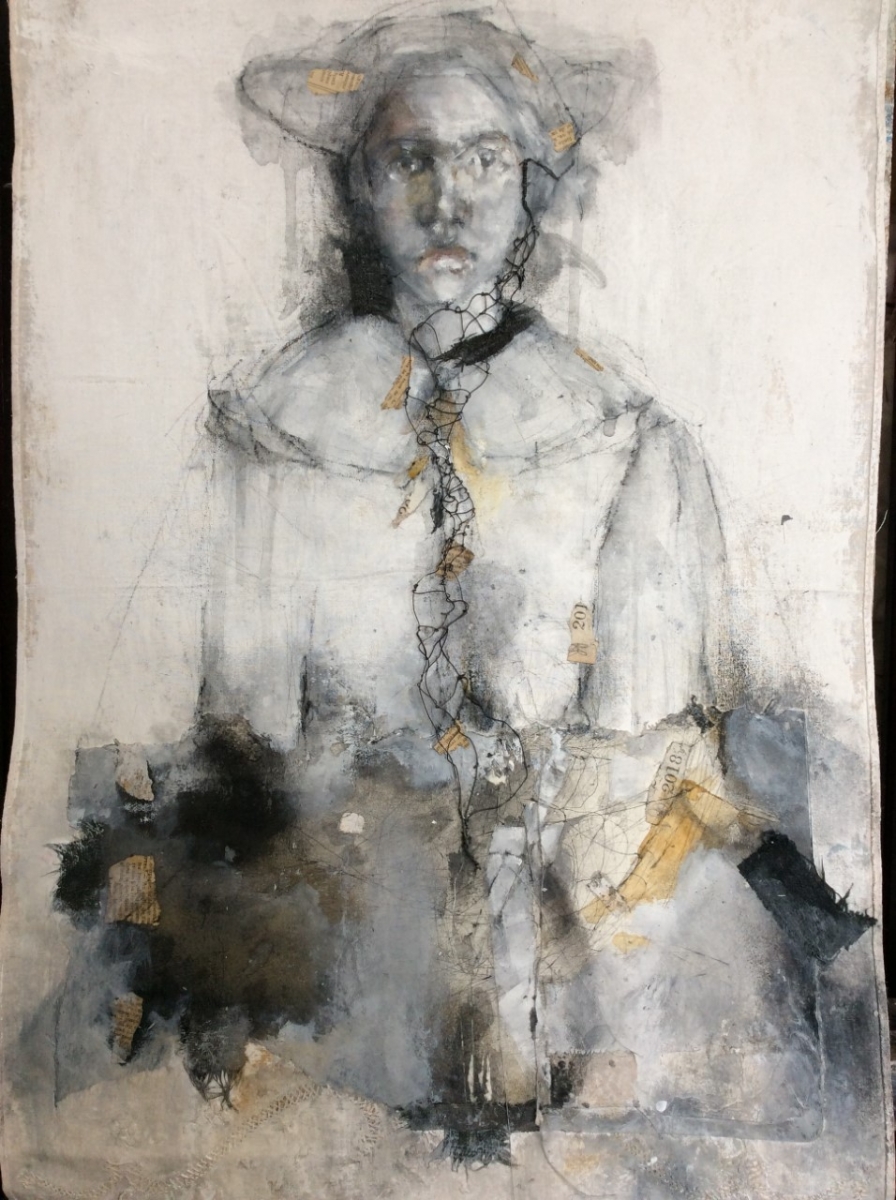 For the final pieces we will gather some of our elements and create an abstract figure with a focus to the face. I will be demonstrating how I create my expressive portraits with, watercolors, powdered pigments, inks, gesso. Making a wire element to weave into our figure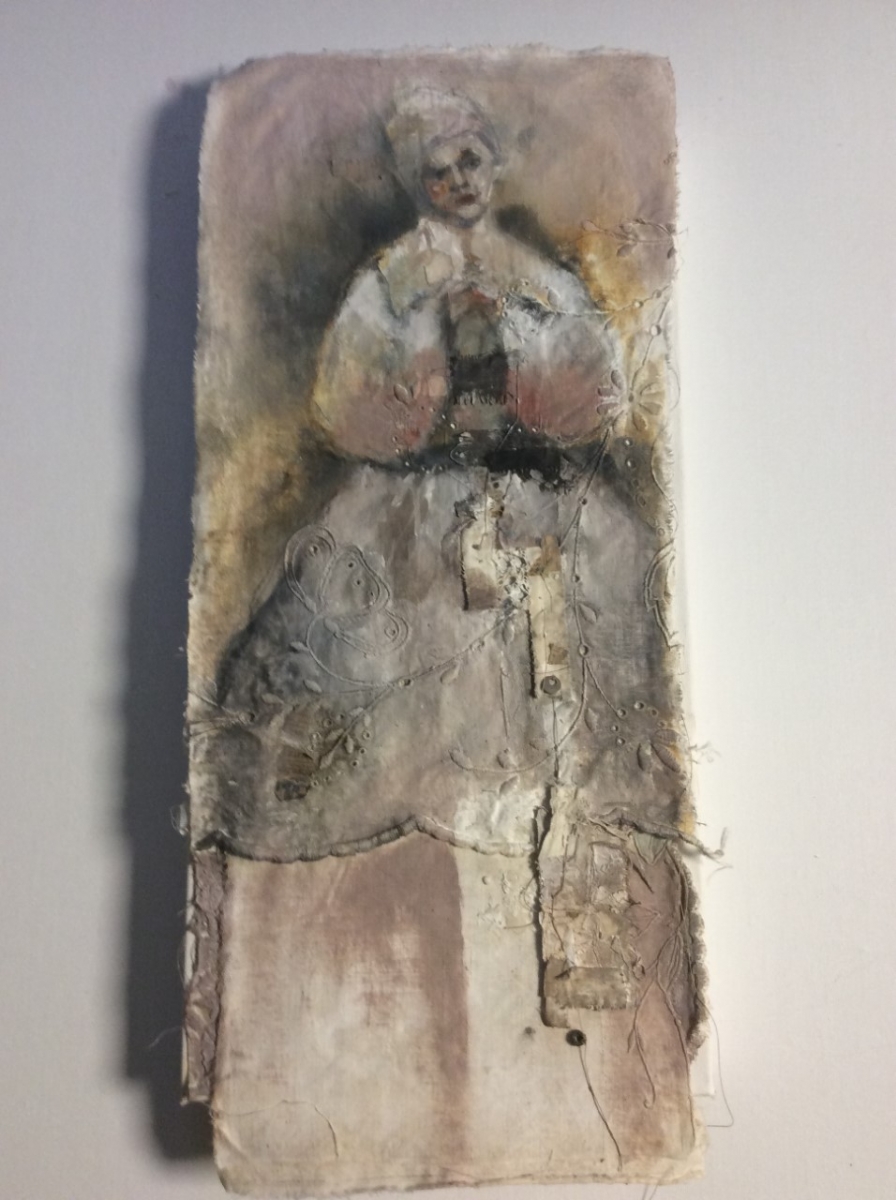 Mixing pastels to mix with matte medium and white paint to bring color into our pieces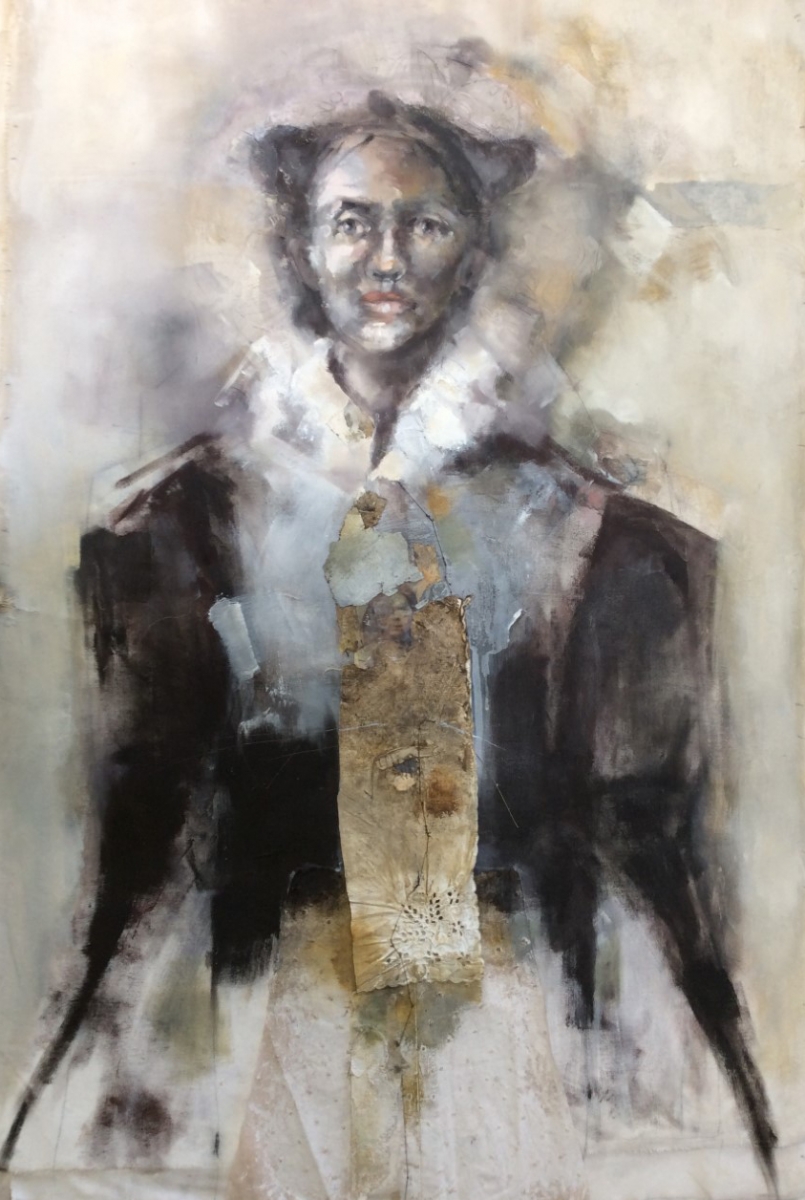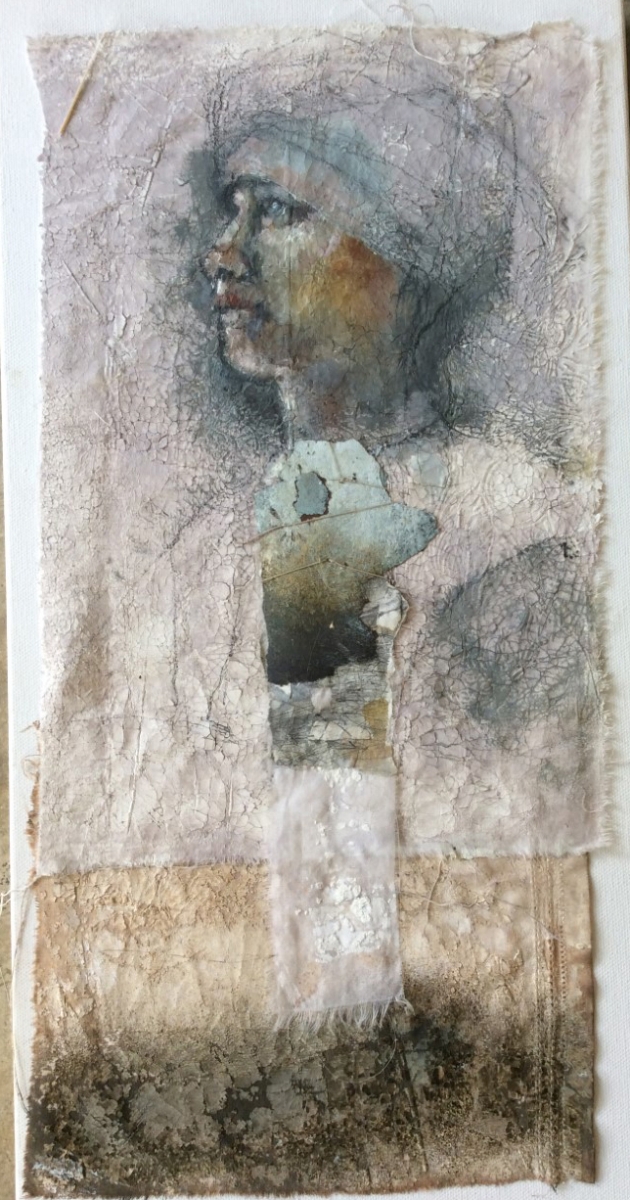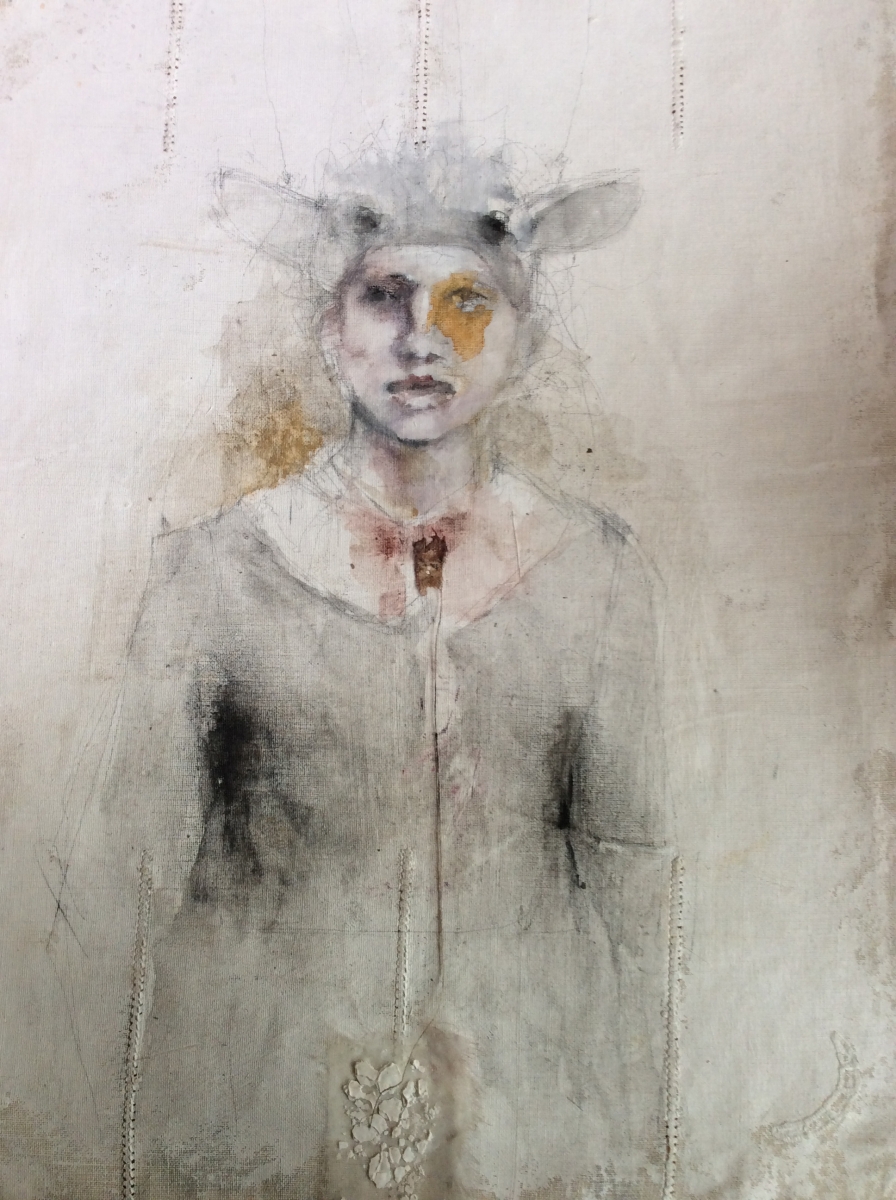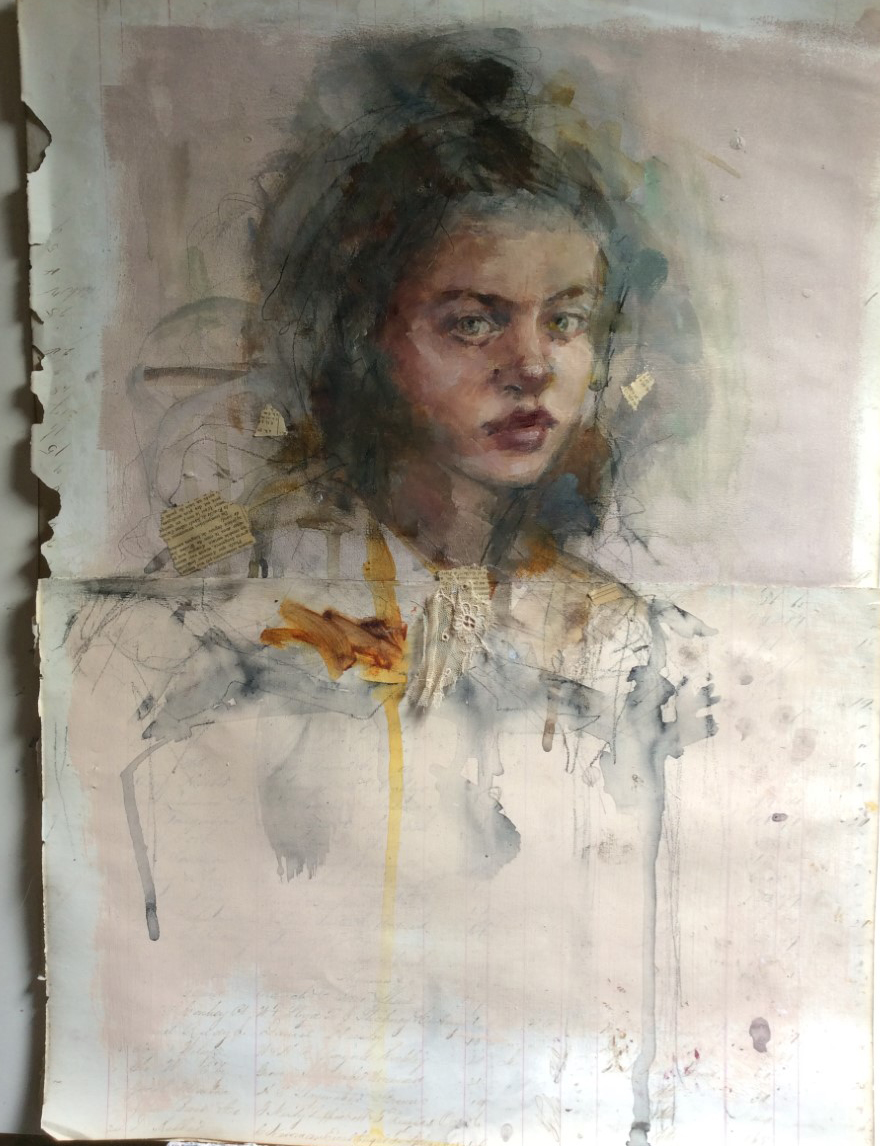 acrylic painting on vintage ledger paper with lace and bits of fabric collage
The big bonus for me and the students is to be hosted and pampered by Jeanne Oliver and paint in her beautiful studio. This is a dream job gig for me. Thank you Jeanne! Come on over to Jeanne's site and check it out.
Here is the link below for more information and to sign up:
http://jeanneoliverdesigns.com/blog/2017/11/08/kate-thompson-expressive-portraits-jeanne-oliver-studio-2018/
» Share: