Giveaway! Win a Free Spot in Let's Face It 2019!
Posted September 26, 2018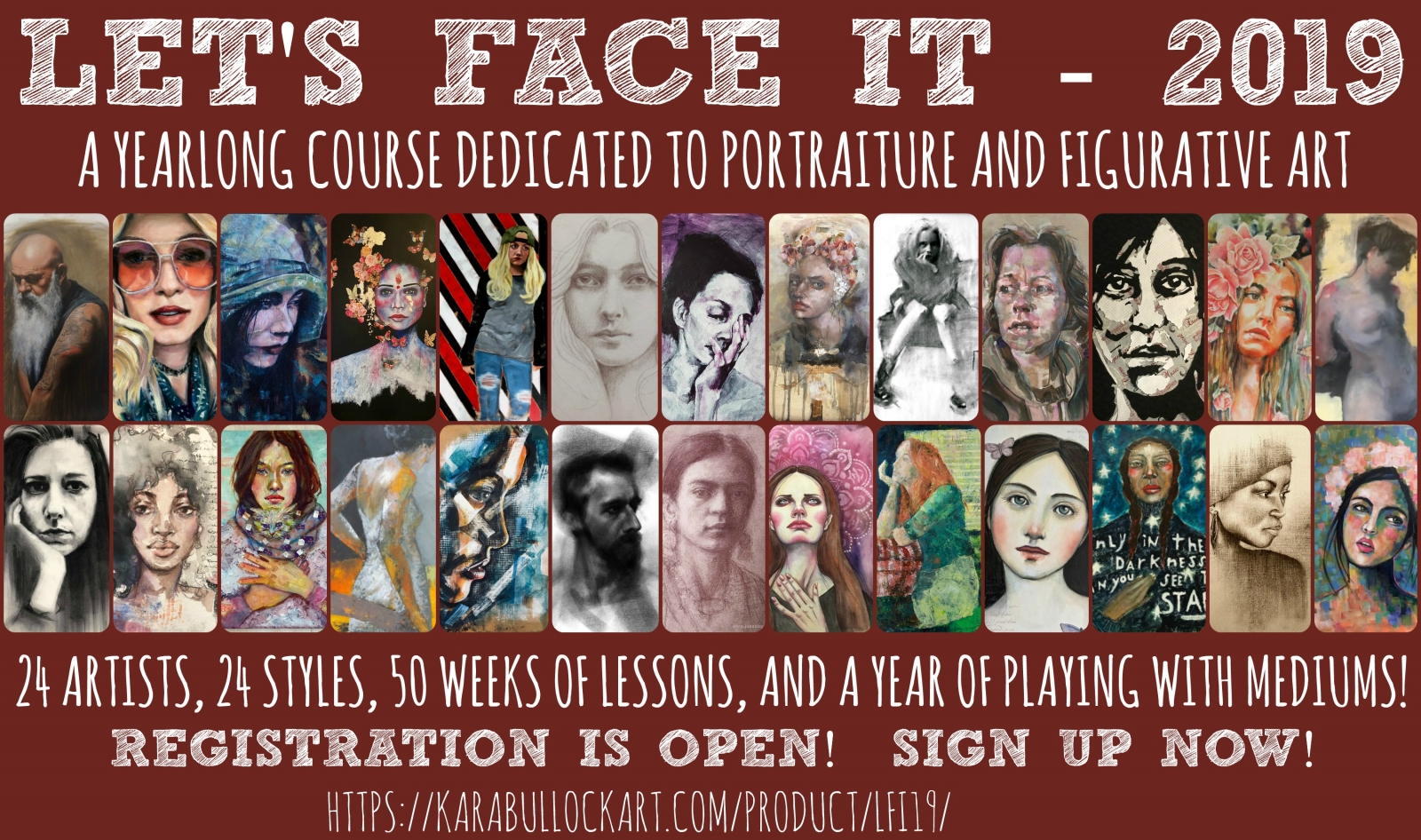 REGISTRATION IS NOW OPEN EARLY REGISTRATION PRICE PLEASE CLICK ON PHOTO ABOVE TO TAKE YOU TO TO SIGN UP AND MORE INFORMATION!!
This will be my first year as a guest teacher in Let's Face It! I taught live at Kara's studio last year and just loved the environment and the energy that Kara creates in her studio. So when she asked me to be a guest teacher for Let's Face It 2019 I immediately said yes!! I also get to give away one free spot! Continue reading to find out more about Let's Face It 2019 and how you can enter for a free spot.
giveaway
LET'S FACE IT
Let's Face It is a year long collaborative course all about faces, created and hosted by Kara Bullock. It is for anyone who wants to practice creating portraits and figurative art, but is especially designed for those of you that have felt scared or intimidated to do so at some point in your life. Together, we will share with you our strategies, tips and techniques that we use in order to create our portraits and figurative art. And, as a special service to you can get personalized feedback from me on your work. You will leave this course feeling confident enough in your skills to never feel intimidated again!
My lesson for you will be creating a portrait starting out with loose charcoal, adding watercolors and then adding acrylics to create a truly mixed media portrait. I focus on looseness of strokes and expression.
PRACTICAL INFO
Click on the link below to check out the teacher line-up

Registration opens: October 8, 2018
Class begins: January 1, 2019
If you register before Dec. 3, you will get an early bird discount on the price"
Keep this page bookmarked so that you can sign up the moment registration opens. Click on photo for link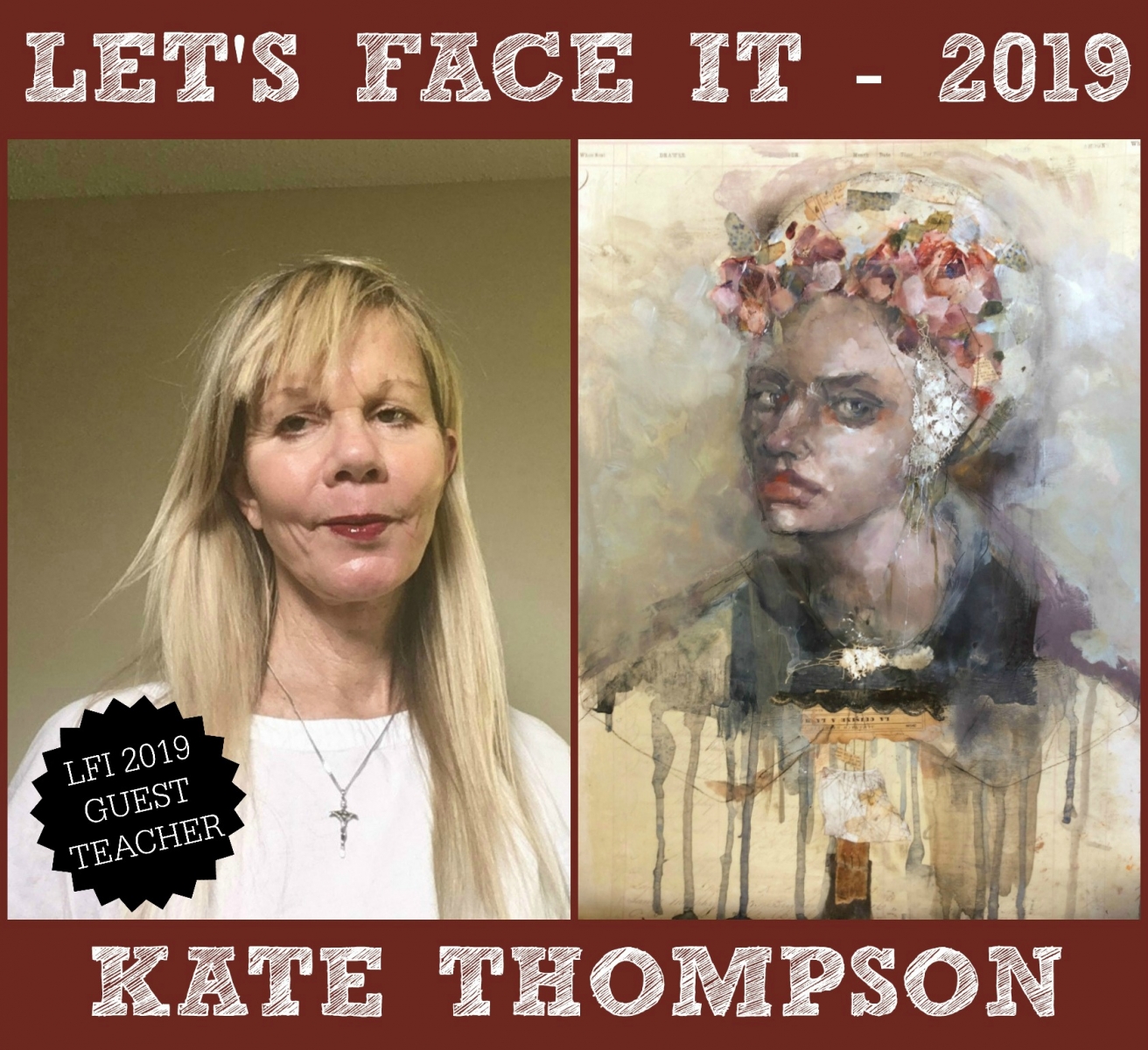 I am thrilled that I can giveaway one free spot in Let's Face It 2019 to one lucky winner!!
To enter the giveaway please follow these steps:
1.Share this giveaway on Facebook, Twitter, Instagram
2. Leave a comment below stating why you would love to join Let's Face It 2019
I will announce the winner on Oct. 5 here on my blog. The winner will be contacted by email, so please ensure your email address is valid.
Good luck everyone!!!!!
» Share: